Million Hearts®
Heart disease and stroke are the first and fifth leading causes of death in the United States. Every 43 seconds, someone in the U.S. has a heart attack, and every 4 minutes, someone dies from a stroke. Million Hearts® is a national initiative with an ambitious goal to prevent 1 million heart attacks and strokes by 2017.
We can all do our part in prevention by following the ABC'S of heart disease and stroke:
Find more national resources on the Million Hearts website.  

Barbershop Initiative
Taking the Barbershop Experience Beyond the Chair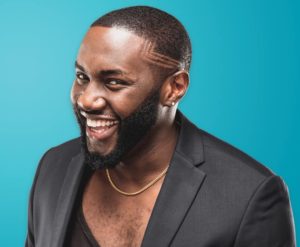 In the United States, an estimated 44% of black men are diagnosed with some form of cardiovascular disease.  Black men also have an increased risk of stroke. To empower black men to adopt healthier lifestyle choices and reduce their risk for heart disease and stroke we have partnered with three black-owned barbershops to create the Barbershop Health Outreach Project (BSHOP).
The three barbershops, Fair Kutz, Blade Masters, and Masterpiece will offer outreach and education including free blood pressure screenings, health education, and referrals to healthcare providers for those uninsured or without a medical home.
If you are interested in learning more or getting involved, please contact Amineh Harvey at (702) 759-0790 or email harveya@snhd.org.
For more information on where to get your blood pressure checked, please check our Community Calendar.
Volunteers Wanted
The Barbershop Outreach Project is seeking volunteers to participate in our heart health initiative, measuring blood pressure and providing education in Las Vegas' barbershop community.  Our ideal volunteers will be:
Health care professionals
Wellness professional
Medical students
Nursing students
For more information email harveya@snhd.org.
Other Resources 
The Check it. Change it. Control it toolkit was produced through a collaboration between the Ohio Department of Health and the Ohio Academy of Family Physicians to address high blood pressure and cholesterol specific to African American families. It answers questions about why it is important to track blood pressure and cholesterol, provides tips for improving lifestyle behaviors and questions to ask a doctor. It also offers resources to help track and control blood pressure and cholesterol.