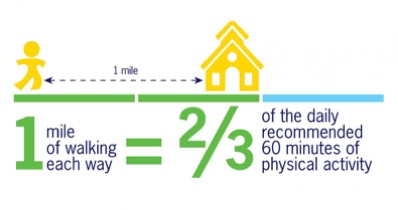 Safe Routes to School is an international program that encourages children to walk and bike to school safely.
Locally administered by the Clark County School District (CCSD), the Safe Routes To School program partners with schools and community leadership to identify improvements and policies to make walking and biking to school a safe and easy option for children.
Not only does the program create safe environments around schools for walking and biking, it also encourages healthy, active behaviors in children. Kids who walk or bike to school are more physically active than those who travel by car or bus. Plus, walking and biking helps to reduce traffic congestion and air pollution in the larger community.

Southern Nevada Health District (SNHD) supports the Safe Routes to School program and works with CCSD to sustain and expand its initiatives.