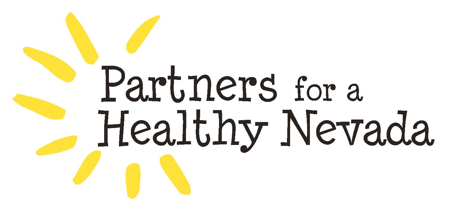 Partners for a Healthy Nevada
Southern Nevada's Obesity Prevention Coalition
Formed in 2006, Partners for a Healthy Nevada (PHN) is Southern Nevada's official obesity prevention coalition. The coalition offers networking, information sharing, and advocacy opportunities for all members as well as a chance to support community projects and activities that encourage physical activity and healthy eating. Membership is free and open to any organization or individual that has an interest in obesity prevention.
2020 Meeting Calendar
20 August
Obesity Prevention Coalition Meeting
Time: 1:30 pm - 3:00 pm
This meeting with be held virtually.
19 November
Obesity Prevention Coalition Meeting
Time: 1:30 pm - 3:00 pm
Red Rock Conference Room
Southern Nevada Health District
280 S. Decatur Blvd. Las Vegas, NV 89107