Healthy Community Design
What is Healthy Community Design?
Being healthy is not just about individual choices. Where we live plays an important role in determining our overall health. Healthy community design is planning and building communities that make it easier for people to live healthier lives. Our environment can greatly influence our daily choices by creating or limiting access to healthy food and opportunities for physical activity. If we want people to make healthy choices, we need to make sure healthy choices are easy to make.
What are the benefits of Healthy Community Design?
Opportunities for safe Physical activity
Access to safe transportation options
Increased sense of community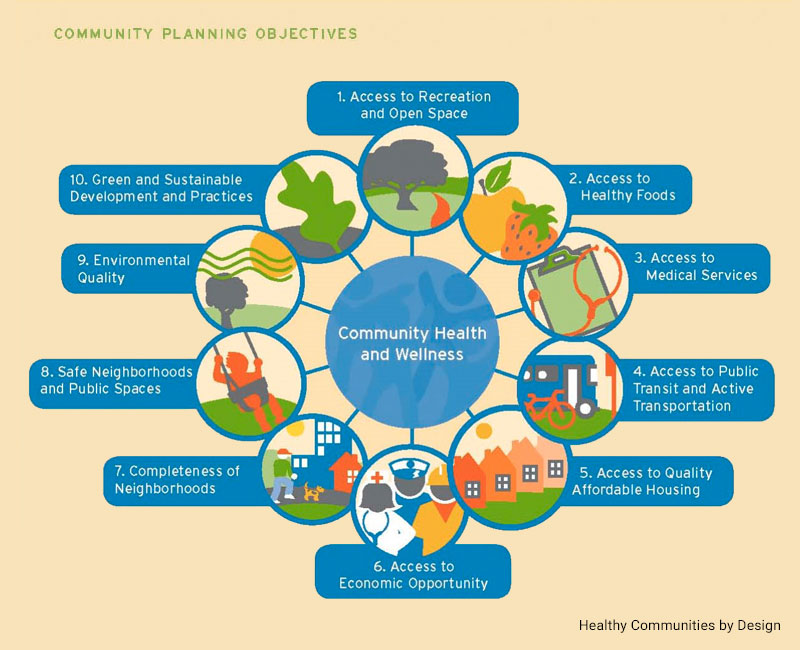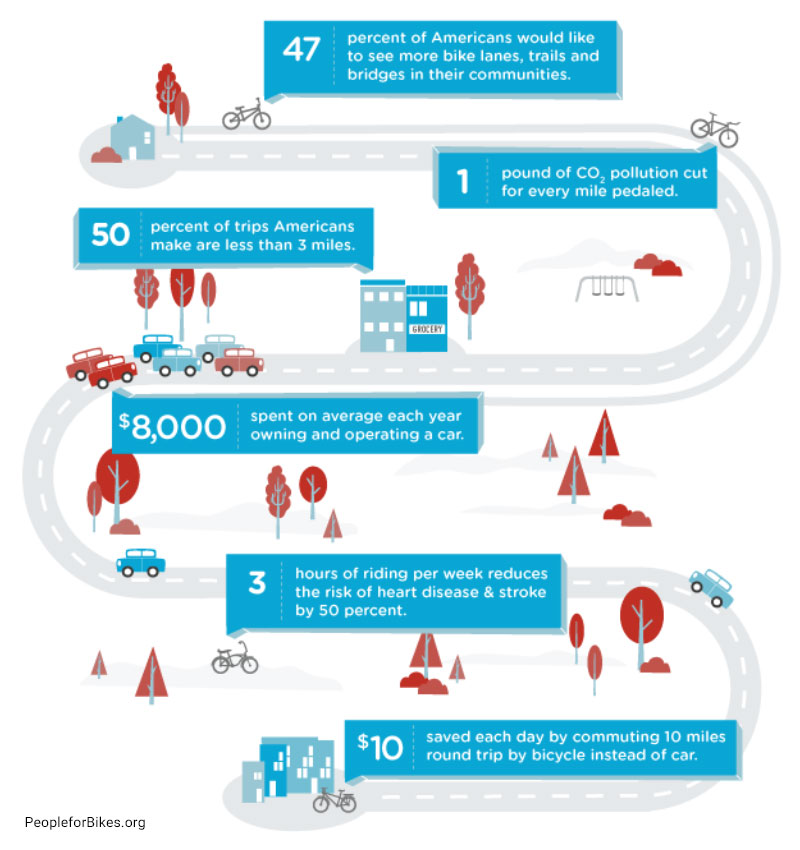 Implementing Healthy Community Design in Southern Nevada?
We work with local jurisdictions, community partners, advocates, and community members to impact and support the building of healthy communities by:
Encouraging mixed land use and greater land density to facilitate active transportation schools, parks, worksites, grocery stores, etc.
Increasing transportation alternatives like walking, or biking and public transportation
Supporting complete streets that are built with all users in mind including pedestrians, bicyclists, and public transportation users
Increasing pedestrian and bicycle infrastructure, like sidewalks, trails & bike lanes
Increasing access to open spaces, parks, and trails
Increasing access to affordable, healthy food such as fresh fruits and vegetables at locations such as grocery stores, community gardens and farmers markets
Intentionally designing communities that make healthy living easier, improves quality of life and provides healthy opportunities for everyone.
Resources