Move Your Way® Southern Nevada
Move Your Way®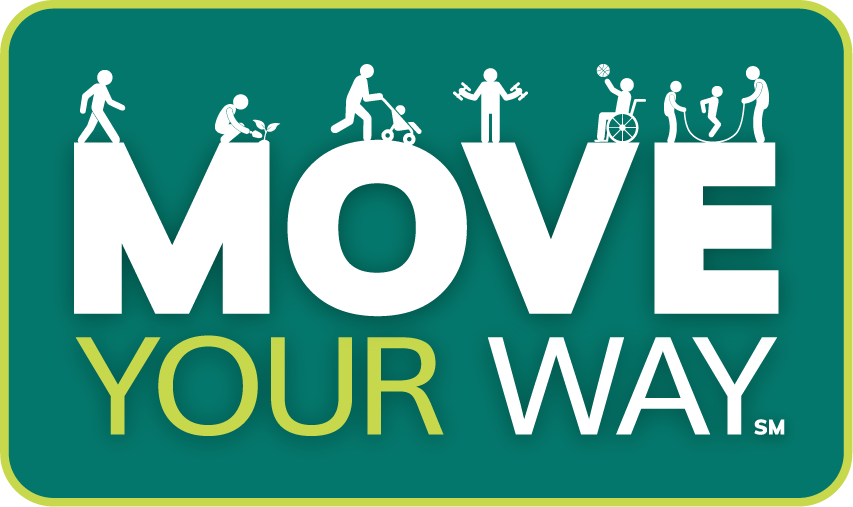 The Move Your Way campaign encourages people to discover the new physical activity guidelines and helps you incorporate them into everyday life. Getting regular physical activity is one of the most important things you can do to stay healthy.
Did you know most things we do count? The best way to get active is whatever gets you moving! Cleaning your house, walking the dog, playing with your kids, all count towards being active. The goal is to move more and sit less throughout the day. Adults should aim to be active for 150 minutes each week, and children should be active for at least an hour a day.
Use this activity planner to set goals, choose activities you want to do, and get tips to help you stay motivated. When you're done, print your plan to track activity throughout the week.
Find tools and resources:
Move Your Way Calendar of Events
Southern Nevada Health District wants to challenge everyone to move more and sit less this summer! SNHD is partnering with various community organizations and local jurisdictions to bring physical activity events to our community this summer. Join us this summer at the following FREE events:
Saturday June 3, 2023
Luau Party
Enjoy a Hawaiian themed party at Walker Pool with a live DJ, games/activities and light snacks. Councilwoman Ruth-Garcia Anderson will be joining us.
Walker Pool
10:00am–1:00pm
Saturday June 10, 2023
Cool Down with a Beach Party
Feeling the summer heat, need to cool off? Join CNLV Aquatics and Councilman Barron for a beach party for all!
Petitti Pool
12:00pm-3:00pm
Saturday June 17, 2023
Block Party with Rad Tad
Join us for a hopping good time with Rad Tad and enjoy free swimming, music, and games for the whole family. Jump into Water Safety fun with Rad Tad at the Wells outdoor pool. Free admission and giveaways will be offered to all who participate during the event.
Wells Park Pool
2:00pm-6:00pm
Wednesday June 21, 2023
Summer of Safety Pool Event
The event will be free for the public & open swim available.
Whitney Ranch Activity Pool
4pm -7pm.
Saturday July 8, 2023
Parks and Recreation Month Celebration
Come enjoy live DJ, entertainment games and more at Silver Mesa Pool. Bring the family and floats for the pool or lay on the deck to celebrate Parks and Recreation month.
Silver Mesa Recreation Pool
2:00pm-5:00pm
Saturday August 5, 2023
Back to School Event
Join CNLV Aquatics and Mayor Pro Tem Scott Black and Commissioner Marilyn Kirkpatrick for a back to school party, enjoy live DJ, entertainment, games and more!
Silver Mesa Pool
12:00pm-3:00pm
National Youth Sports Strategy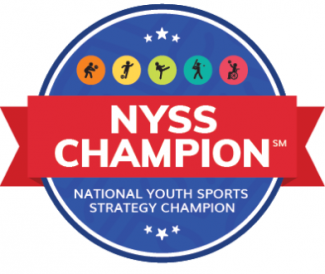 The Physical Activity Guidelines for Americans recommend that children and adolescents ages 6-17 get at least 60 minutes a day of moderate-to-vigorous physical activity. Regular physical activity improves cardiovascular health, strengthens bones & muscles and helps to maintain healthy body weight. Playing sports is one-way youth can get the physical activity they need.
Participation in sports provides cognitive and social benefits as well. Sports participation also provides opportunities for youth to develop social and interpersonal skills, such as teamwork and leadership. Benefits also include higher levels of self-esteem, confidence in their abilities and improved academic performance.
Not all youth have the same opportunity to participate in sports. The Health and Human Services Department developed the National Youth Sports Strategy (NYSS) to address these disparities and the related barriers in order to improve youth sports participation and access. The Southern Nevada Health District is proud to be a NYSS champion and continues to support efforts to increase access to youth sports. We are committed to working toward the NYSS vision: that one day, all youth will have the opportunity, motivation, and access to play sports — regardless of their race, ethnicity, sex, ability, or ZIP code.
There are a number of actions youth sports organizations can take to help lower the risk of COVID-19 exposure and reduce the spread during competition and practice. CDC's Toolkit for Youth Sports includes resources and tools to help youth sports administrators, coaches, and parents protect their teams and players and communicate with their communities
Youth Sports Opportunities in Southern Nevada
Playing youth sports is a great way for kids to meet the Physical Activity Guidelines. Check out the Move Your Way campaign for more ways to help kids and families get active.
Move Your Way® and the Move Your Way logo are registered trademarks of the U.S. Department of Health and Human Services. Used with permission. Participation by Southern Nevada Health District does not imply endorsement by HHS/ODPHP. For more info health.gov/moveyourway