Cannabis Facts Nevada
As of January 2017, recreational cannabis use is legal for those ages 21 and over in Nevada. Although there are currently multiple states legalizing the medicinal and or recreational use of cannabis, it is important to know it is not legal federally. As the access to cannabis increases, so does use, including among youth. In 2019, more than 18% of Nevada high school students reported being current users of cannabis in the Nevada Youth Risk Behavior Survey. With 37.6 million users in the past year, marijuana use may have a wide range of health effects on the body and brain. Read below to learn more about how marijuana law in Nevada and how marijuana use can affect your health.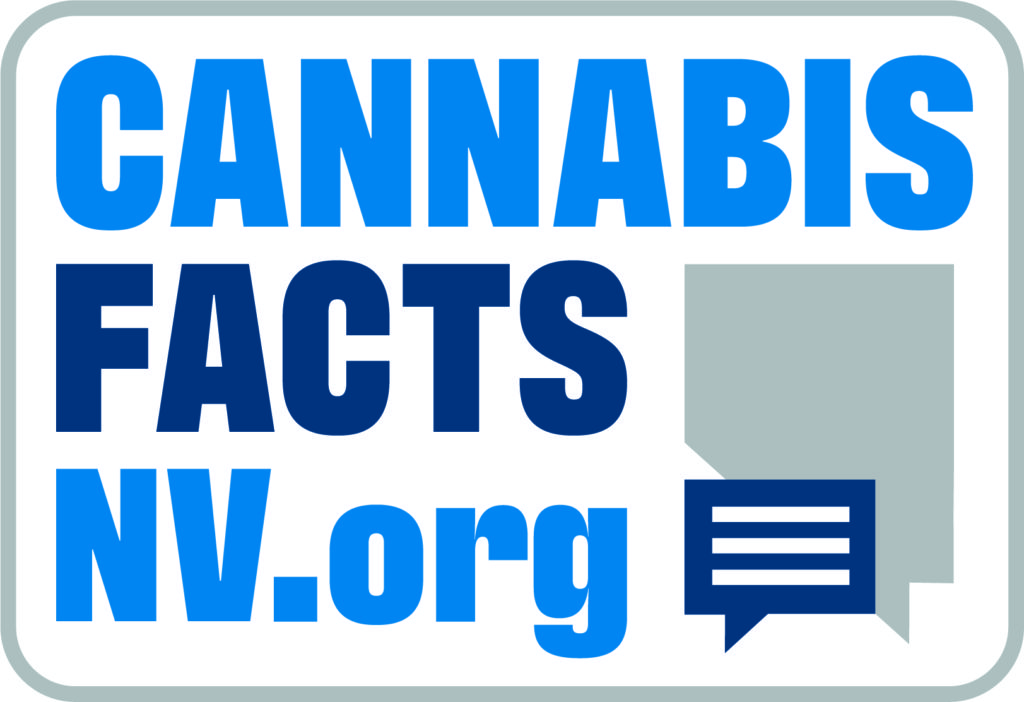 Cannabis, also known as marijuana, weed, or pot, refers to the dried leaves, flowers, seeds, and stems of the cannabis plant. It contains hundreds of chemicals, including CBD (cannabidiol) and THC (tetrahydrocannabinol), which give mind-altering and body impairment effects. Different modes of use include smoking, vaping, and consuming cannabis-infused foods and drinks.
Hash and Hemp are also substances found in the cannabis plant species. Hemp has almost no psychoactive properties and is grown for industrial use, whereas Hash is made from processed resin and is very potent.
How Does Marijuana/Cannabis Make You High?
When a person smokes marijuana, THC quickly passes from the lungs into the bloodstream. The blood carries the chemical to the brain and other organs throughout the body. The effects of using cannabis depend on the amount, frequency, and mode of use; if it's mixed with medication, other drugs, or alcohol; previous experience, biology; and gender.
Are there risks to using Marijuana/ Cannabis?
Marijuana Sickness: Cannabinoid hyperemesis syndrome, also called marijuana sickness, is caused by chronic long-term marijuana use. Symptoms increase in severity and can lead to hospitalization. The only cure for marijuana sickness is discontinuing use, but symptoms can return if cannabis use resumes.
Addiction (Marijuana Use Disorder): The CDC reports that approximately 3 in 10 people who use marijuana will develop an addiction. The risk greatly increases for youth users. Unsuccessfully trying to quit cannabis, needing more for desire effects, cannabis cravings, forgoing important activities for cannabis, and use negatively impacting school, work, or personal life are signs of marijuana use disorder.
Health Effects: Marijuana products can cause body and mind health issues. Adults, youth, and expecting mothers should know how marijuana can affect life satisfaction, mental health, physical health, and relationships before using it. Cannabis use during pregnancy can harm the baby's health and development.
What are the laws around marijuana/ cannabis in Nevada?
As of January 2017, it is illegal for anyone under 21 to buy, possess, sell, use, or receive any recreational cannabis product in Nevada. Although there are currently multiple states legalizing the medicinal and or recreational use of cannabis, it is important to know it is NOT legal federally.
In Nevada, cannabis use is prohibited anywhere outside your private home or cannabis lounge, and violators could face legal penalties. Other places where cannabis is not allowed include but are not limited to:
Las Vegas Strip (all venues, attractions, and public areas)
Fremont Street Experience (all venues, attractions, and public areas)
Red Rock Canyon, Hoover Dam, Seven Magic Mountains, Lake Las Vegas, Lake Mead, and all national parks
Military bases, government and military buildings, government housing, and all federal land
UNLV, CSN, NSC, and all schools, libraries, and recreational or community centers
Las Vegas Motor Speedway
Neon Museum
Allegiant Stadium and T-Mobile Arena
Many apartment complexes, condos, and rentals.
It is also important to know the following:
Only state-licensed retail stores, dispensaries, or consumption lounges are legally authorized to sell cannabis. Purchasing from any other source is illegal.
You can only have no more than 1 ounce (28 grams) of cannabis or 1/8 ounce (3.5 grams) of concentrated cannabis.
Driving or operating any vehicle while using any cannabis product is illegal. This includes rideshares, taxis, RVs, ATVs, and limousines. Passengers are also prohibited from using cannabis products, even if they are not operating the vehicle.
Where can I find more information about marijuana/ cannabis?
Cannabis Facts Nevada is a Nevada-specific educational website that provides factual cannabis information, addresses Nevada-specific topics, and informs on state laws and regulations. Nevada residents and visitors can rely on the website as a credible source of information to reduce health and social risk, address and prevent youth use, and prevent legal complications associated with cannabis. Visit cannabisfactsnv.org for more information.